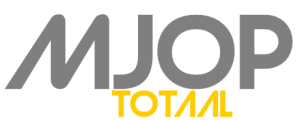 Heeft u een vraag of zoekt u specifieke informatie die (nog) niet op deze website staat?
Wij zijn telefonisch bereikbaar op: 085-2736185
U kunt ons ook mailen op: info@mjop-totaal.nl
Natuurlijk kunt u ook het onderstaande formulier even invullen.
Na ontvangst hiervan nemen wij zo spoedig mogelijk contact met u op.
Natuurlijk gaan wij zorgvuldig om met de gegevens die u met ons deelt. Op welke wijze wij dat doen is te lezen in onze privacyverklaring.
Als het niet lukt om het contactformulier in te vullen of te versturen (dat kan liggen aan de instellingen van uw computer) dan kunt u uw contactgegevens (telefoonnummer + mailadres) ook rechtstreeks aan ons mailen. Klik daarvoor hier. Wij nemen dan z.s.m. contact met u op.
Contactformulier 
[caldera_form id="CF5b350bad57911″]
[caldera_form id="CF575fb86f848e3″]
Ons werkgebied bevindt zich voornamelijk in Noord-Brabant – Zeeland en Limburg maar ook als u niet in Zuid-Nederland gevestigd bent zijn wij graag uw aanspreekpunt!